Accessories
Here you'll find everything you need to keep your pool sparkling clean, well-maintained, and fun for the whole family. Our selection includes a wide variety of cleaning tools, such as brushes, skimmers, and vacuums, to help you keep your pool free of debris and bacteria. We also offer chemical feeders, which make it easy to keep your pool's pH levels balanced, as well as diving boards and slides for hours of fun in the sun. Want to take a nighttime swim? Check out our pool lights to create the perfect ambiance. And for added safety, we have hand rails and ladders to help you enter and exit your pool with ease. Whether you're a new pool owner or a seasoned pro, our Swimming Pool Accessories category has everything you need to make the most of your pool this season. Shop now and start enjoying your pool to the fullest!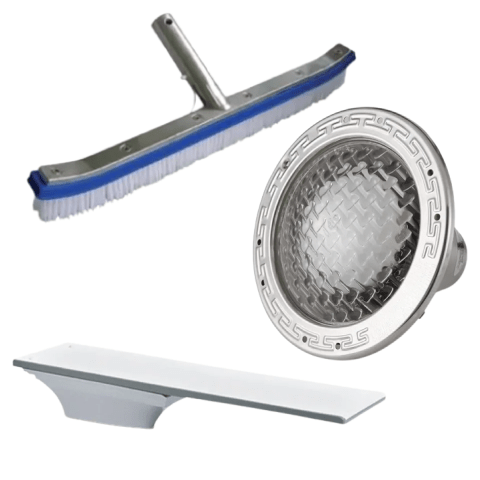 Try these related searches
Looking for a parts diagram?